Researcher Stories
An intersection of interests: Interview with Paula Koppel
A career in research presented itself to Paula Koppel as the perfect intersection of all the things that interested her—things that she never thought she'd get a chance to experience.
---
A career in research presented itself to Paula Koppel as the perfect intersection of all the things that interested her—things that she never thought she'd get a chance to experience.
Having graduated from university with a degree in sociology and having written many project applications, she first worked for business consultancies. But then a college friend sent her a job ad for a user researcher.
"I read it through, and I was like, 'I don't understand half of the words,'" Koppel said.
After looking it over, she told her friend that she would let her know if she thought of anyone who was right for the role. It certainly wasn't Koppel.
But her friend refused to take no for an answer. Over a cup of tea, she explained more about the job, which was working for a customer record management company in Estonia, Koppel's home country, and everything it entailed.
The more she listened, the more intrigued she became.
Years earlier, in high school, Koppel had been interested in product development. But since she didn't plan to go into engineering, she abandoned the idea. She had also played with the idea of starting a blog series that revolved around personal interviews where she would dig into her subjects' thought processes. The idea of a career in teaching, helping people learn how to think, also intrigued her.
But surely, one lifetime wasn't enough time to accomplish all these things, right?
That's what Koppel thought, until she landed the job.
The company that she works for is famous in Estonia for its protracted recruitment process. Koppel had to go through seven interviews, but when she finally got the job, she felt like she was home.
"This role contained so many different things I had imagined I would like to do. But I never imagined all of these things could be combined in one role," she said.
And yet, they are. As a researcher, she works on product development without an engineering degree. She interviews people for a living. And like a teacher, she shares knowledge with others and helps them to make better decisions.
After five years at that company, she moved over to her current employer, Veriff. Veriff is helping businesses to build trust with their customers via online identity verification. It serves a global portfolio of organizations across financial services, crypto, gaming and mobility sectors.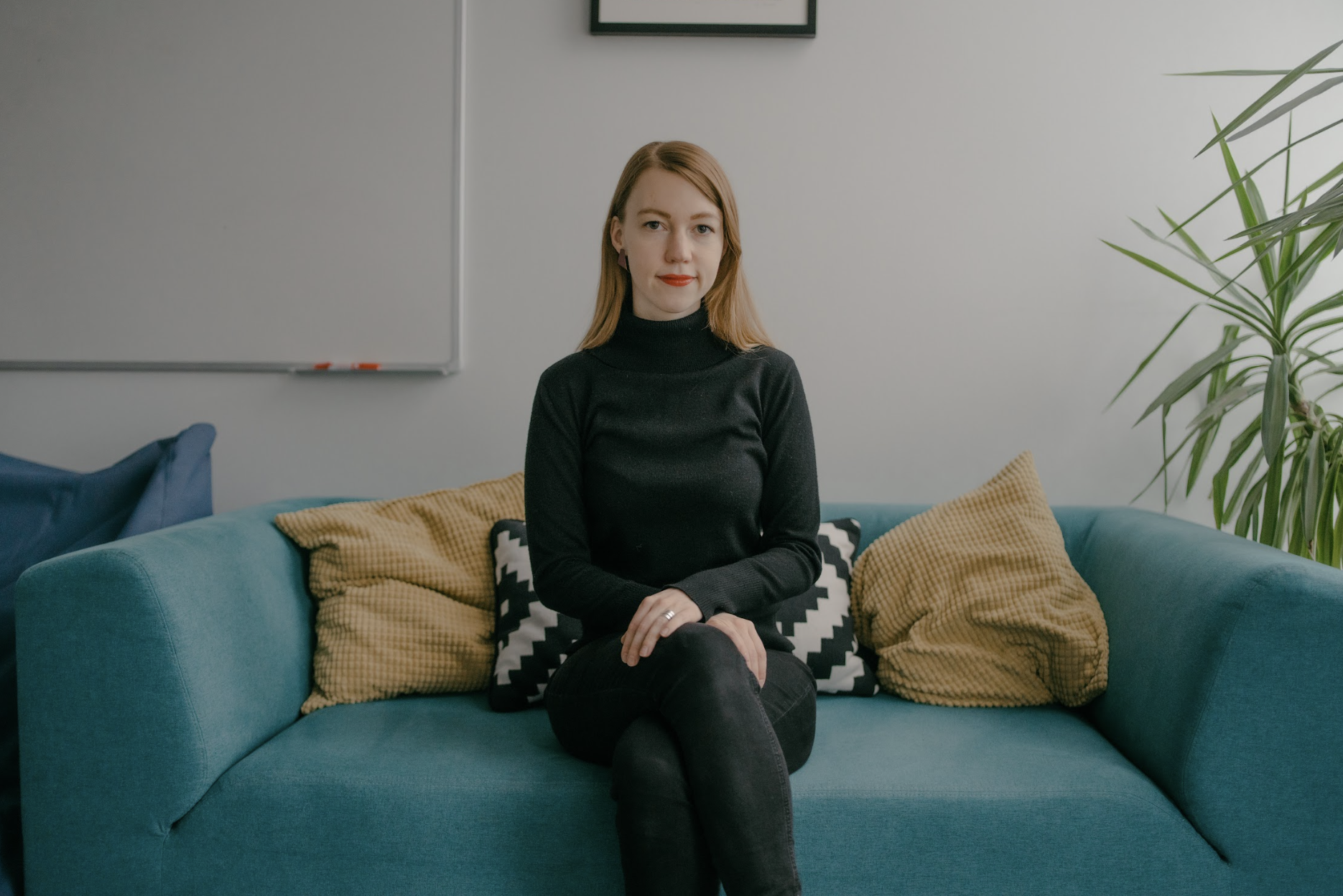 Team dynamics
Veriff's research department is divided into two sections. Three researchers, including Koppel, work with the product team, and two are on the marketing team. Two of the product team researchers are rather embedded into their squads and they mostly work with particular project managers and designers. Koppel is not so embedded into any squad and works on more cross-team projects.
When Koppel joined Veriff, she was given free rein to decide what to research. She focused mainly on B2B client research, though she also does B2C research with end users—the clients' customers who go through the identity verification flow.
Her first big project was to segment Veriff's clients into personas.
"I understood that there were many different aspects or ways that you can group them—based on the industry where they operate, or based on the role … the things they're looking for are different depending on the role," she said.
She also researched which potential mistakes in product development would have a greater impact than others, which the company found extremely valuable in prioritizing product decisions and formulating its marketing and sales messaging.
Tailoring the method to the subject
Koppel employs various methods in her research, adapting to the goal of the research as well as the interviewees. She has found that it's difficult to get interviews with employees at many of the large enterprise companies that comprise the majority of Veriff's clients. But recently she found a way around this problem. If she shadows Veriff's account managers, she doesn't have to arrange her own interviews.
"I can go and listen in, and even ask some questions," she said.
Sometimes, it's enough to have the account manager or sales representative record their calls with clients. Koppel listens to the recording and mines the data from it.
Other times, she uses surveys, like when she conducted a research to prioritize the needs of clients. She found that getting people to respond to the survey was the biggest challenge. Knowing that surveys are most effective when they are short, the research team had sent out a long one anyway, since it was the only way to get the data they needed. To get more responses, they had Veriff's account managers mention the survey when they called clients for other reasons. They also gave out gift cards, though that wasn't as effective as they'd expected.
Most of Veriff's research involves current clients. But for one previous research project, the company needed to recruit research participants who were not their customers. They were looking for a very specific type of participant—a decision-maker in a company that needed an identity verification service—and they found them through Respondent.
Getting company buy-in for research
Koppel considers herself fortunate to work for a company that understands the value of research in general. People across various teams in the company will reach out and reference a research report and ask for more information. When they have questions for clients or end users, they know to turn to the research team. Koppel feels valued, but she also knows that it's sometimes very tempting for other departments to react to something very quickly—which doesn't leave time for thorough research.
"Research team input is definitely not involved in all the product decisions — not because it's not valued, but because sometimes people feel they need to make a decision more quickly. And to be honest, I think it is more important that everybody in the company does their own research instead of involving the researchers into everything. The latter just isn't scalable," she said.

Advice for other researchers
Koppel points out that research for a company is a different beast than scientific or academic research. It's easy to get bogged down in details like the optimal sample size, representation, and other technical details. But the most important thing is to conduct research that is useful to the company—that enables better stakeholder decisions, ultimately leading to business success. A good researcher should always keep in mind the reason behind the research. Then the focus of the research will be in the right place.
"Your main goal is to make the company successful, not to conduct good research. Sometimes okayish research is actually much more useful," Koppel said. "It doesn't always have to be this shiny academic correct research, because the main goal is to get new information."